We provide services according to your needs so that foreign visitors to Japan will be satisfied.
We support not only individual and group customers, but also large groups such as international conferences and various events held in Japan. It doesn't matter what your purpose, field, or language is. We will conduct hearings to meet your needs and will select staff with the ability to meet your needs.
Dispatch of accompanying staff
Languages supported by the accompanying service
Dispatch of an interpreter guide (tourist guide)
We have staff who can speak various foreign languages including English. Dedicated staff only when and when needed
Will be dispatched. The licensed guide is a staff member with national qualifications certified by the Ministry of Land, Infrastructure, Transport and Tourism.
Languages for interpreters (Tourist interpreter license holders
Simultaneous interpretation service
We will make an estimate according to your request, period, and content.
Inbound medical coordination service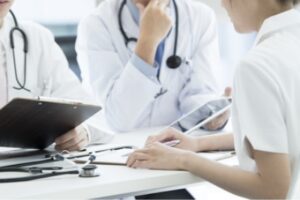 Japanese medical checkups, preventive health care, cancer treatment, and cosmetic surgery are very popular nowadays, and we can introduce our affiliated medical institutions to overseas customers. We provide various services such as introduction of medical institutions, explanation of medical checkups, examinations, and treatments, preparation, accompaniment, interpretation, coordination of travel agencies that provide medical services, translation of medical records, etc.