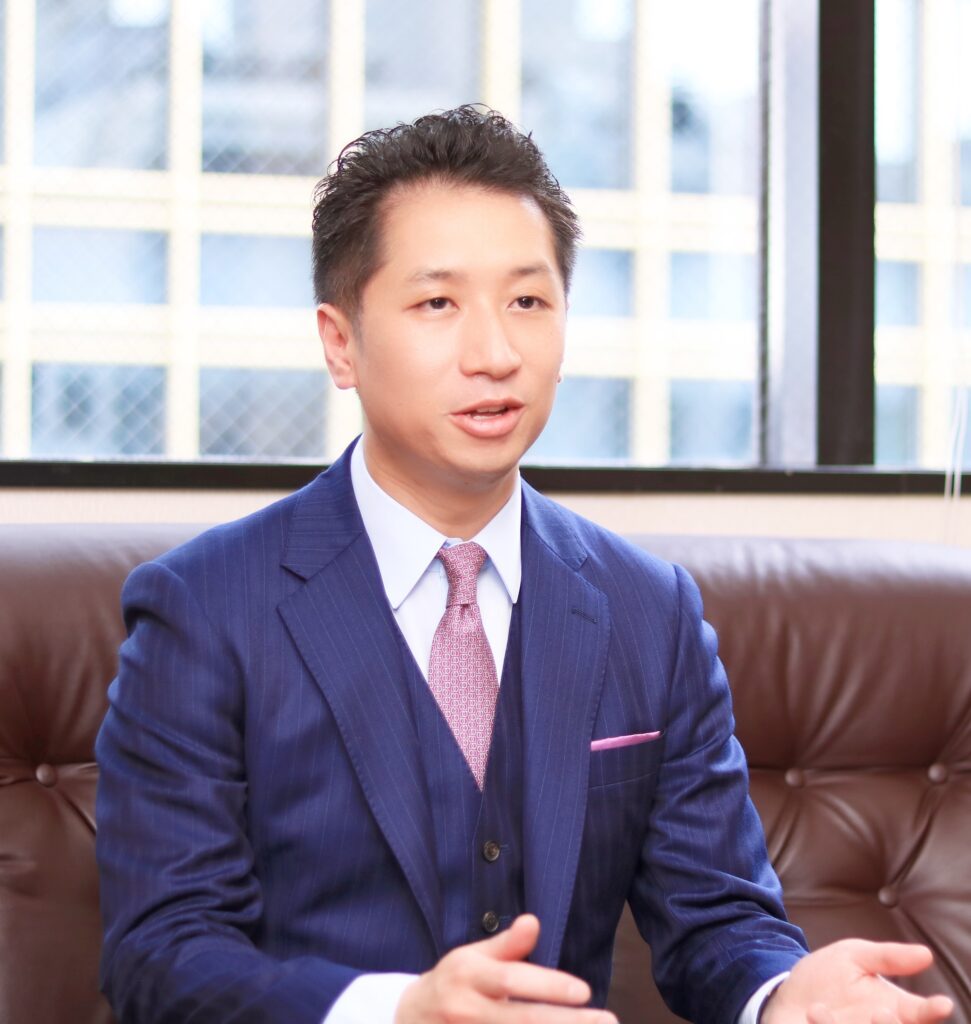 PrimeArc Co., Ltd. provides a wide range of services such as foreigner recruitment consulting, translation / interpretation, etc., focusing on human resources support for companies, including accepting international students from all over the world, education and living support for foreigners. ..
I have lived in both Japan and China, and for more than 10 years, I have been working with foreigners in China and Southeast Asian countries, such as recruiting international students and supporting employment at Japanese companies. Based on the experience and sensibility cultivated there, I wanted to provide a way to utilize the goodness of Japan and foreign countries through business. Differences in business perspectives, senses of time and values, etc. vary greatly from region to region even in the same country. Developing countries with rapidly developing economies have learned the goodness of Japanese companies in every situation. However, on the other hand, the reality is that many domestic companies today are required to have a sense of speed like Chinese companies.
In the current labor market, which is affected by the declining birthrate and aging population, has various problems, and is required to be internationalized, we will do our best to solve the problems with conviction.
We will tackle issues such as human resource development and employment of customers in Japan, work hard to solve them, and promise the best proposals that emphasize quality from various routes.
In addition, we will provide overseas customers with consistent guidance from obtaining a visa to providing various types of support during their stay in Japan, on the premise of legal compliance.
Going forward, we will continue to aim to be a company that can contribute to society by leveraging our strengths in connecting with overseas.
CEO Kaikai Wang
Our mission is to pursue true value ahead of the ever-changing needs of the times.
We will do our best to our customers, stay ahead of the times, and challenge any request. Our motto is "human resources" and we try to be a bridge between people. From the customer's point of view, we aim to make the best proposal without any lies or decorations. We strive to contribute to our customers and society based on the spirit of self-interest and others. We are strict in compliance.
company name
PrimeArc Co., Ltd.
Representative
Representative Director Wang Kaikai
head office
4F, Iikura IT Building, 1-9-10 Azabudai, Minato-ku, Tokyo 106-0041
Saitama Sales Office
403 Prime Ark Building, 2-5 Ashiyama-cho, Sakado-shi, Saitama 350-0273
TEL
03-6268-8268 (Reception hours: weekdays 9: 00-18: 00)
FAX
03-6268-8368
Setting up
January 21, 2016
Capital
20 million yen
number of employees
10 people (including officers and part-time workers as of April 2021)
Business content
Paid employment placement business
Worker dispatch business
Registration support organization / specific skill application agency business
Comprehensive consulting for foreigners (winsight)
Support services for foreigners visiting Japan
Medical coordination business for foreigners visiting Japan
Foreign visa consultation service
Japanese, English, Chinese, Vietnamese education
Operation of a cram school for foreigners
Translation / interpretation business
Housing management business for foreigners
Overseas company alliance brokerage business
Inbound support business
Financial institution
Sumitomo Mitsui Banking Corporation
Saitama Resona Bank
Permission number
Paid Employment Placement Business 13-ユ-310988
Registration Support Agency 19 登-002045
| | |
| --- | --- |
| January 2016 | Established Prime Ark Co., Ltd. |
| January 2016 | International student support business started |
| April 2018 | Recruitment business started |
| March 2019 | Increased capital to 20 million yen |
| April 2019 | Headquarters relocated to Toranomon 1-chome, Minato-ku, Tokyo |
| June 2019 | Started support services for foreigners with specific skills |
| October 2019 | Worker dispatch business started |
| May 2021 | Headquarters relocated to Azabudai 1-chome, Minato-ku, Tokyo |
Tokyo Head Office
〒106-0041
1-9-10 Azabudai, Minato-ku, Tokyo Iikura IT Building 4F
6 minutes walk from Kamiyacho Station on the Tokyo Metro Hibiya Line
9 minutes walk from Akabanebashi Station on the Toei Subway Oedo Line
Saitama Sales Office
〒350-0273
2-5 Ashiyama-cho, Sakado-shi, Saitama Prime Ark Building 403
3 minutes walk from Kita-Sakado Station on the Tobu-Tojo Line